Advantages of Multi House Flat-Packs
Advantages of the Multi-House® over traditional pre-fabricated buildings:
Transport savings: They are transported to site in a flat-pack kit form, and then assembled on-site; this saves up to 75% on transport costs.
Certification: All units are Agrément certified in accordance with SANS 10400, and have an international certification through RINA.
Strength and Durability: as the entire structure is based around a container frame, it is far more rigid and durable than if it was based around a chassis.
Roofing: there is no requirement for an over-roof, as the units have a built-in drainage system, with down-pipes placed in the corner castings, ensuring good run-off and no water build up. Over-roofs can be installed if required.
Stackable: if space is a premium, the units can be placed on top of each other (up to a safe maximum of 3 high).
Modular: should more space be required, additional units can be added whenever this is required, and panels can be swapped as needed.
Fire and high-wind resistant: the units are fire-resistant and made of non-combustible materials and less susceptible to the effects of high winds.
Interior options: standard options consist of Chromadek or Wooden cladding for the interior, in varying shades.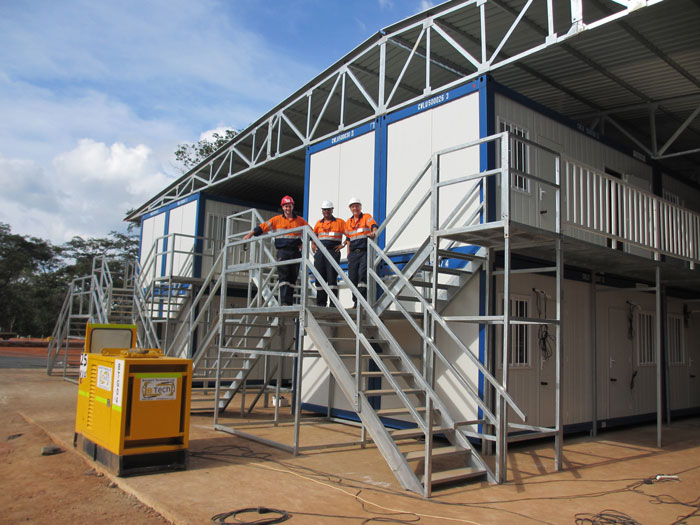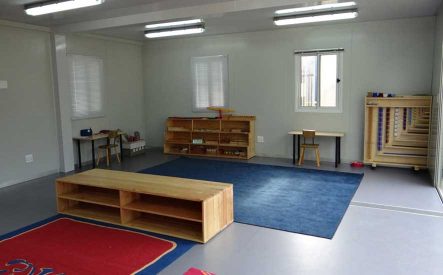 Together with our experience in the provision of these units throughout many different and harsh conditions in Africa, our Multi-House® Flat-pack system offers a perfect solution for any space problem.