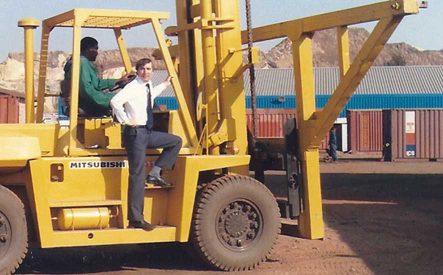 Container World Beginnings
The Container Age started in 1956 when the first container was shipped from New York to Miami. Container World's beginnings, however, are not found in the container, depot, or even shipping industries, but are rooted in a farm in England, in the small town of Chippenham. This is where Container World's founder, Christopher R. Lee, was born and raised; a tough upbringing that taught him the values of integrity and hard work.
After leaving the family farm to spend his formative years at sea in the Merchant Navy, Christopher saw the first container ship while it was in Melbourne, Australia, in 1970, brand new on its maiden voyage. He decided there and then that he would somehow get involved in the container industry.


During the 1970's, Christopher worked for various companies in the container industry, one of the first being Freight Services Group, based in Durban, as the new Container Manager. A few years later, Christopher moved into the International container leasing business with a New York based company called Interpool, one of the pioneers of the container age, as the director for South and East Africa, and Saudi Arabia.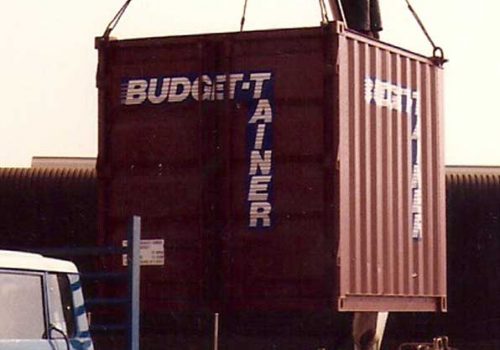 By 1976 he had sold his first container from the Interpool fleet to Stocks & Stocks Construction (now Stefanutti Stocks) who were building the new Sun City resort for Sol Kerzner. Christopher was offered the opportunity to relocate permanently to the USA, but the call of Africa was too strong, and he decided it was time to strike out on his own.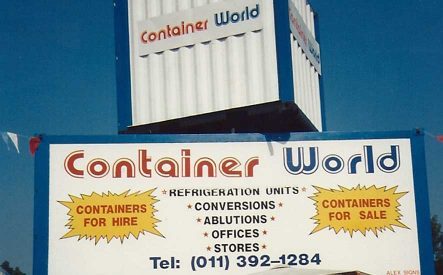 Container World Established
Within a few months, a Cape Town office was opened, followed by one in East London. Today, Container World has grown to over 100 employees and a network of branches covering South Africa, Namibia, and Angola, with more in the pipeline
Moral, ethical and hard-working foundation
Container World has always been a family business and remains so to this day. With the 2nd generation having joined the business, the same moral and ethical, hard-working foundation the company was built on will continue for the foreseeable future.