Leader in the Sub-Saharan Region
We are the leader in the Sub-Saharan region in the supply of containerised industrial ice plants and blast freezers. Units can produce from 500kgs up to 4 tonnes of ice in 24 hours (depending on ambient air & water temperatures), in plate or block ice forms.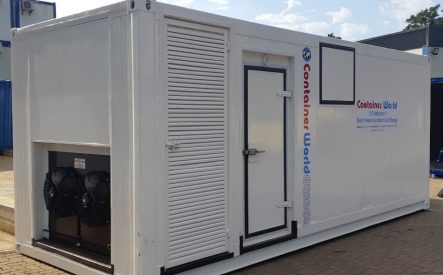 Quality, Reliability, and Performance
Container World's ice plants and blast freezers have gained a reputation for quality, reliability, and performance. Although Container World offers a standard range of products, our refrigeration department can customise units to provide you with an effective and productive solution that meets your exact requirements.
If you require refrigerated containers, contact Container World and we'll find you exactly what you need to effectively transport or store your temperature sensitive goods.