Advantages of Tanktainers
Ideal for both static and transport functions, they conform to the most stringent international specifications and are quality rated to ISO (International Standard Organization) and IMO (International Maritime Organization) standards.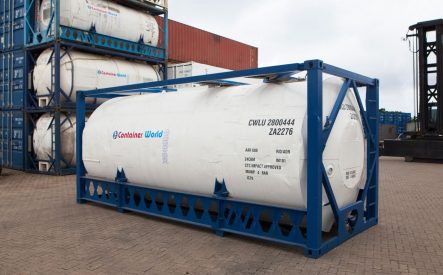 Ranging in size from 21,000 to 26,000 litres, Container World's tank containers are dedicated to specific product types.
Food cargos
Semi-hazardous products, such as diesel, paraffin and some petrol additives
Hazardous products, such as avgas, petroleum products and chemicals
High pressure industrial gasses
Contact us to enquire about our wide range of Tanktainers, as well as for affordable and effective transport of liquids and high-pressure gasses.